We cater for a wide range of vehicles and offer competitive pricing and peace of mind knowing your car is in safe hands while it's with us. A courtesy van available for all tradesmen and women and also courtesy cars available upon request.
ADAS Calibration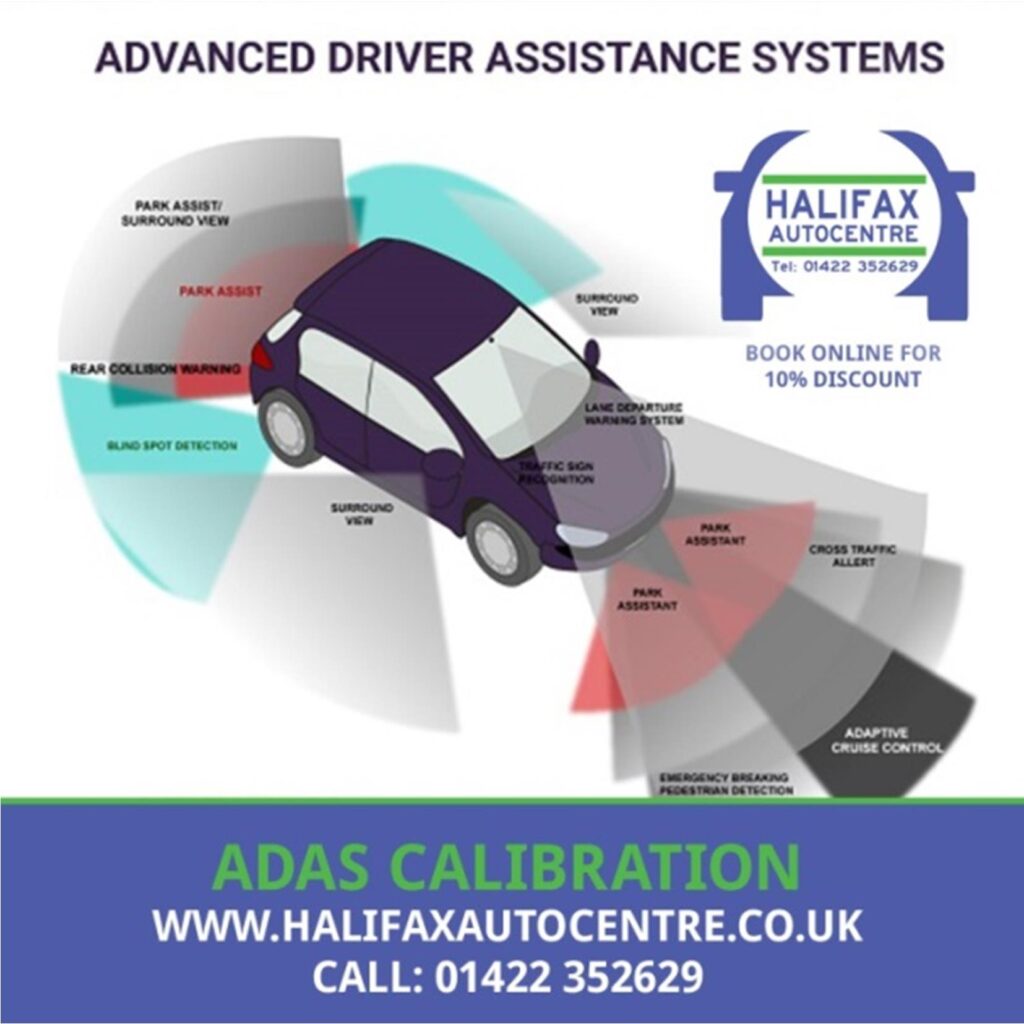 ADAS includes a wide range of safety features for vehicles such as autonomous emergency braking (AEB), lane departure warning (LDW), lane keep assist, night vision cameras and adaptive lighting.
Halifax Autocentre have invested in state of the art equipment to remain at the forefront of vehicle servicing technology and ensure we can service all your vehicle's requirements.
ADAS Servicing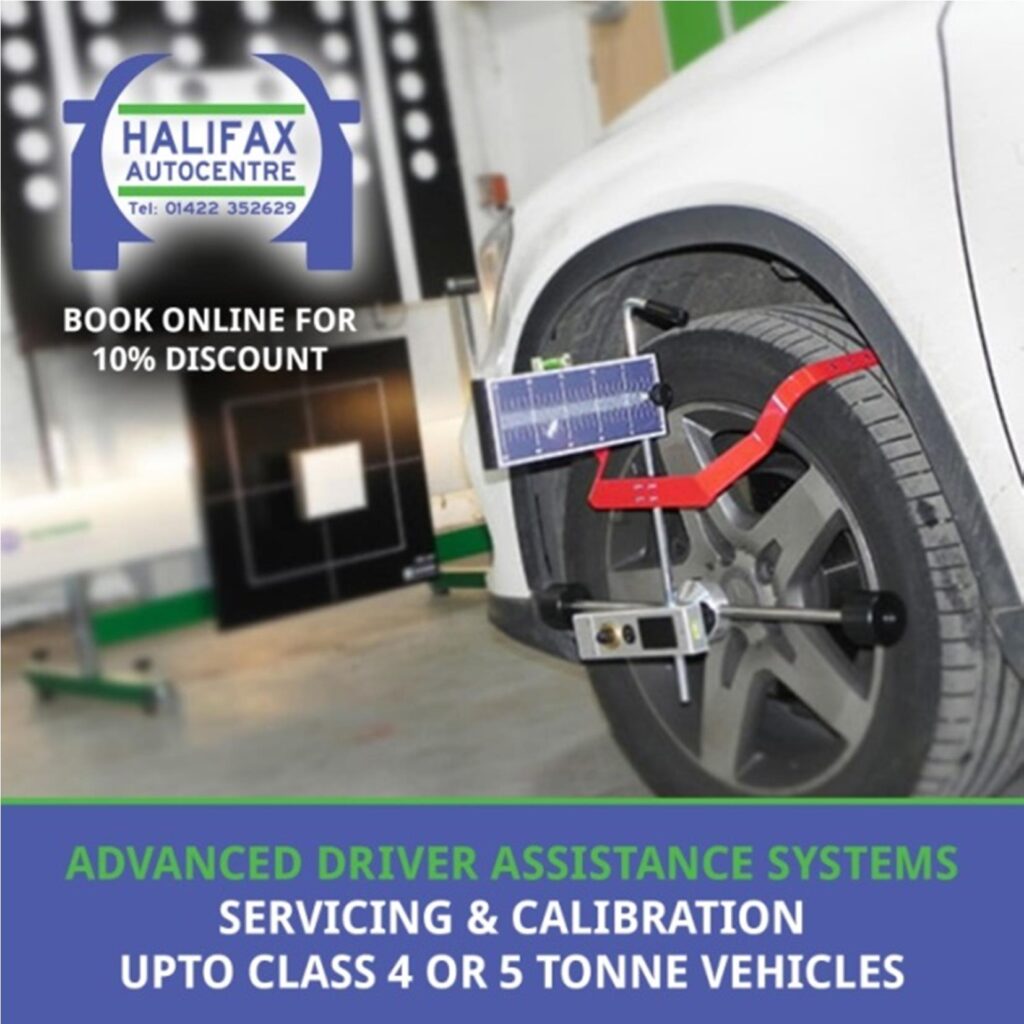 Advanced Driver Assistance Systems are becoming ever more common in the latest generation of vehicles. ADAS is designed to avoid collisions and accidents by offering technologies that alert the driver to potential problems, or to avoid collisions by implementing safeguards and taking control of the vehicle.
Some examples include autonomous emergency braking, cruise control, lane departure and pedestrian and traffic sign recognition. Halifax Autocentre's state of the art systems allows us to provide a full suite of servicing and
calibration of ADAS instruments across all makes and models of vehicles.
ADAS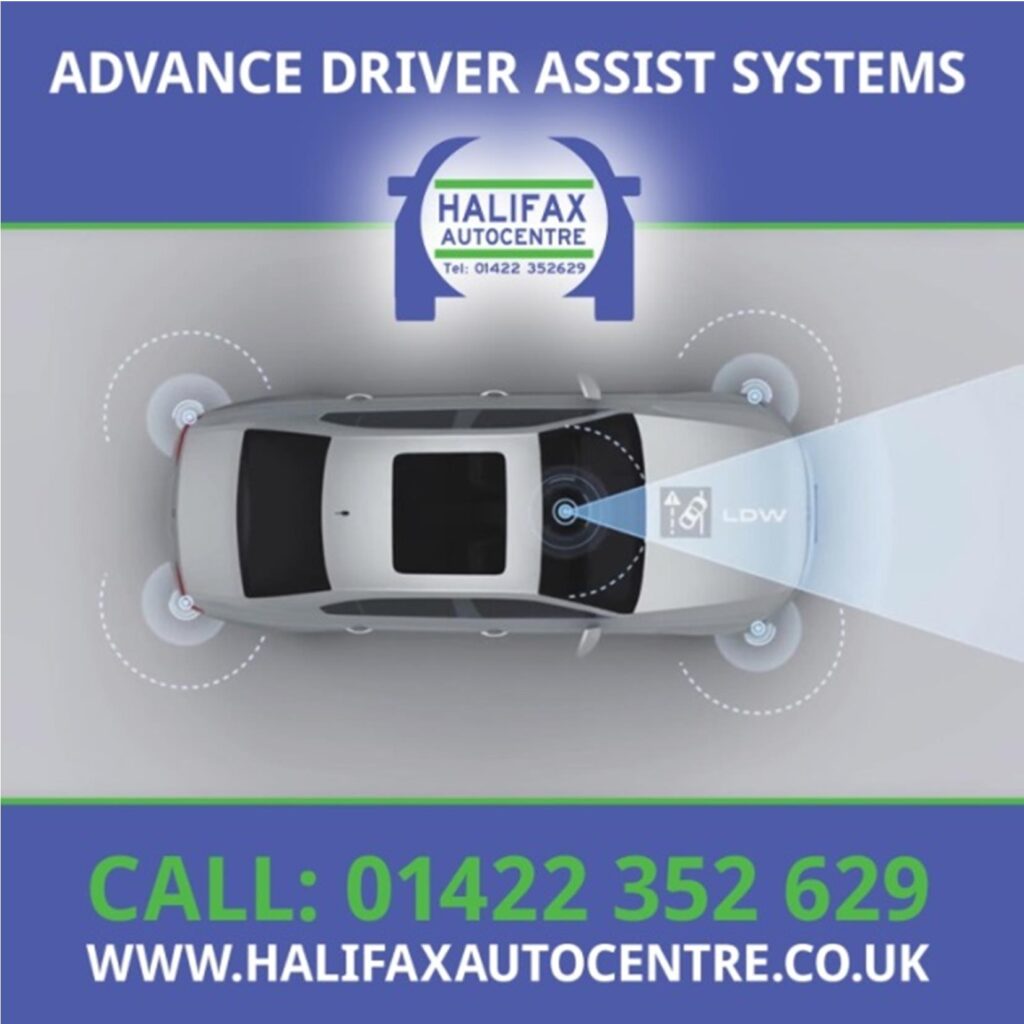 Advanced Driver Assistance Systems (ADAS) are the latest safety-critical vehicle advancement. If your vehicle is fitted with ADAS, it may need to re-calibrated after a repair.
Vehicle manufacturers recommend that after some types of vehicle repairs, wheel alignment or geometry change, disconnection or partial removal of a sensor from its mounting, that the ADAS system is calibrated to ensure that all technologies are operating correctly. Halifax Autocentre has the latest technology for ADAS calibration suitable for use on vehicles.