What we're about
We are open!
Great news, we are once again open for business.
We are currently running an NHS promotion to help those on the frontline.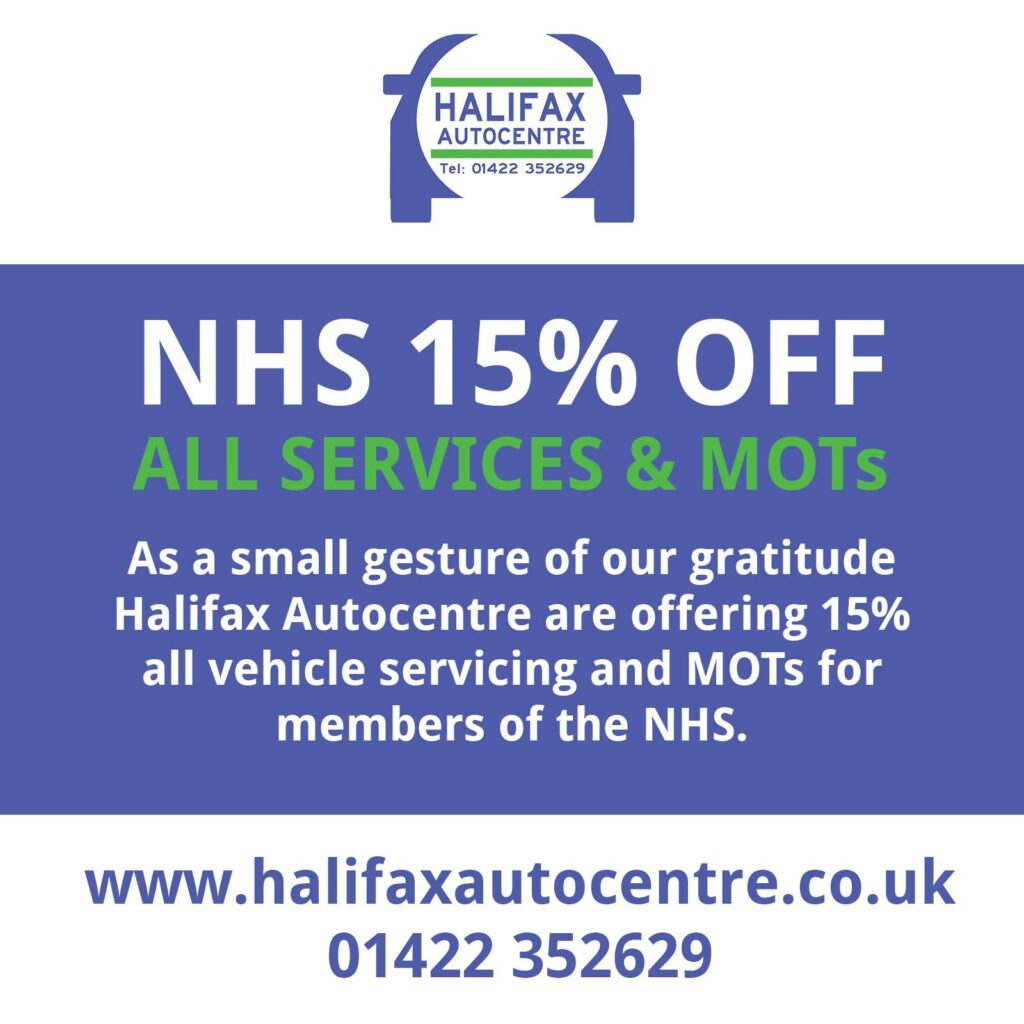 Halifax Autocentre is a business which opened at the beginning of February 2013 by owner Daniel Clarkson, who has a wealth of experience in the motor industry. Having served for a number of years as a manager for Halfords Autocentres, he has a good understanding of customer needs and an excellent customer service record, matched with sound, honest advice.